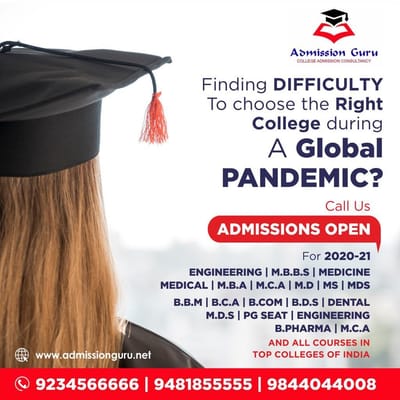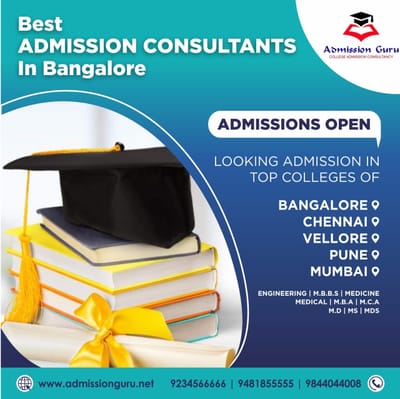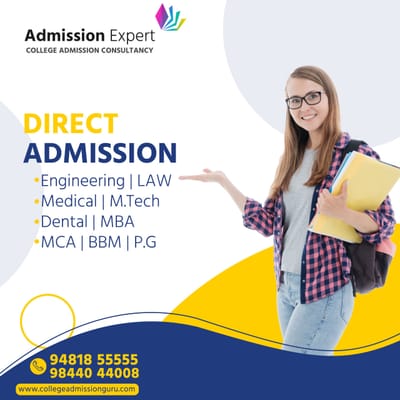 Admission Guru® is Connecting students to college success,whose mission is to connect students to college success and opportunity. Founded in 2006, the Admission Guru® is composed of more colleges, universities, and other educational organizations. Each year, the Admission Guru® serves students and their parents, more colleges through major programs and services in college admissions, guidance, assessment, financial aid, enrollment, and teaching and learning. The Admission Guru® is committed to the principles of excellence and equity, and that commitment is embodied in all of its programs, services, activities, and concerns.

The information provided here is best to our knowledge. We do not guarantee the aptness of information. We would recommend to verify the information from Institute s website as there could be changes from time to time. The above information is for information of students community in large and does not mean that we provide management quota admission in top colleges.

We have earned our reputation with students, parents, and Colleges by offering information that is customized and personalized. We offer more accurate and up-to-date information than that of other services (both free and fee-based) and by not selling students' personal information to outside companies. Read about Admission Guru® and get information on the Admission Guru® regional, international, and academic initiatives offices.